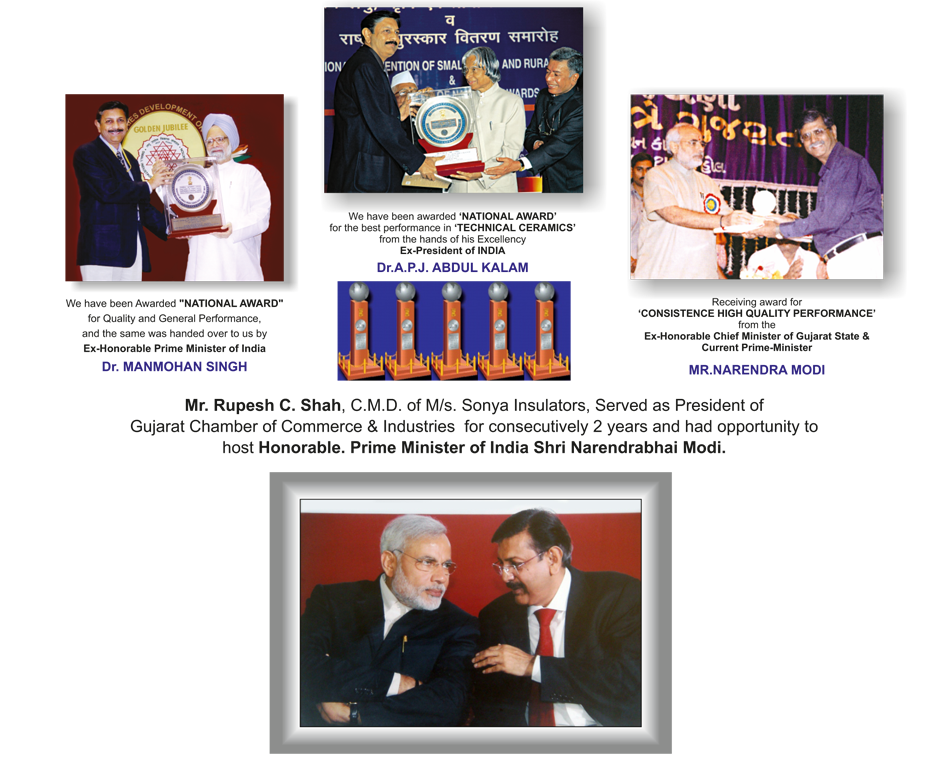 ---
Sonya Ceramics currently exports to Singapore, U.A.E., Bahrain, Saudi Arabia,  Jordan, Sri Lanka, Thailand, Malaysia, Mauritius, Europe and U.S.A.
Mr. Rupesh C. Shah (Managing Director) was on an export delegation of experts in Ceramic Industry sponsored by Chemical Allied Export promotion council to Sri Lanka, U.A.E., Kenya, South Africa, Mauritius in February'1999.
Sonya Ceramics (Ahmedabad) has received product excellence award in March'96 and Sonya Ceramics (Kadi) has received product excellence award in December'97 from the Indian Ceramic Society
The ceramic part manufactured by us for ISRO (Indian Space Research Organization) was utilized in fabrication of Rocket Nose Tip Plasma probe, which successfully flew on the maiden flight RH-560 Mk-II conducted from Sriharikota, Andhra Pradesh on August 16,1995.
The Company has received export award for consecutive 5 Years from  Government of Gujarat.
We have received Quality Approval Certificate for our products from Abu Dhabi Municipality.
We are members of the ISI (Indian Standard Institute) committee who sets standards for salt-glazed Stone wear Pipes & Fittings.